Ses Illetes beach is one of the most precious treasures of Formentera. With its snow-white sand and crystal clear turquoise waters, this beach is considered one of the most beautiful in Europe. In this article, we'll take you through a complete guide to Ses Illetes beach, from how to get there and where to park your La Savina Moto Rent motorbike to the top places to see and where to enjoy a delicious meal on the beach.
Location and how to get to Ses Illetes beach
Ses Illetes beach is located in the northern part of the island of Formentera. You can reach this paradise beach from La Savina, the island's main port, by taking the PM-820 road. Follow the signs to Ses Illetes and you will reach the car park near the beach. It is important to remember that the road can be busy during the summer months, so make sure you leave in plenty of time to avoid delays.
Parking your motorbike near Ses Illetes beach
When you arrive at Ses Illetes beach, you will find a dedicated car park where you can safely leave your La Savina Moto Rent motorbike. The car park is conveniently located close to the beach and has spaces available for motorbikes. The price of parking can vary depending on the season, but generally ranges between 5 and 10 euros per day.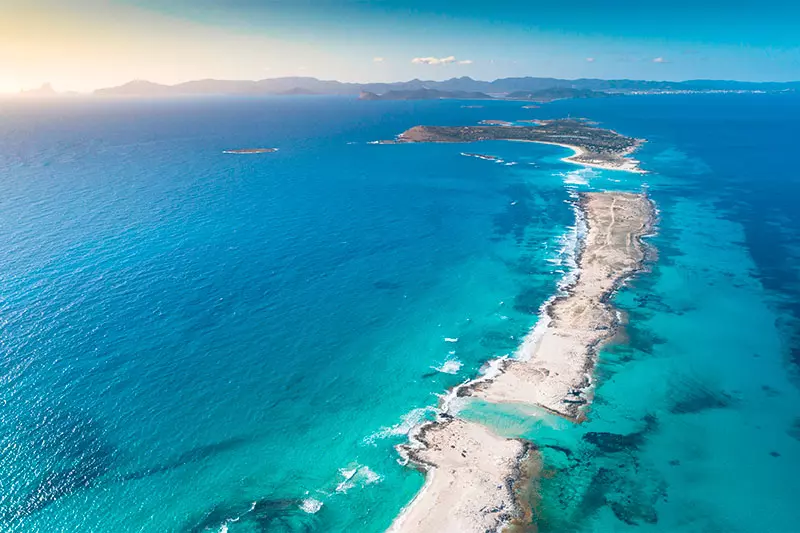 Exploring the charms of Ses Illetes beach
Once you have parked your motorbike, you are ready to enjoy the beauty of Ses Illetes beach. This beach is characterised by its fine white sand and shallow crystal clear waters, making it a perfect place for sunbathing and swimming. You can also walk along the coast and explore the different sections of the beach, each with its own charm. Don't miss the opportunity to take stunning photographs and capture unforgettable memories.
Enjoy a delicious meal on Ses Illetes beach
After a day of fun on the beach, you're bound to be hungry. Fortunately, Ses Illetes beach has a selection of restaurants and beach bars where you can enjoy a delicious meal by the sea. Try typical island dishes such as fresh fish, seafood and refreshing salads. Relax in tranquil surroundings as you indulge in Mediterranean flavours and enjoy the panoramic views.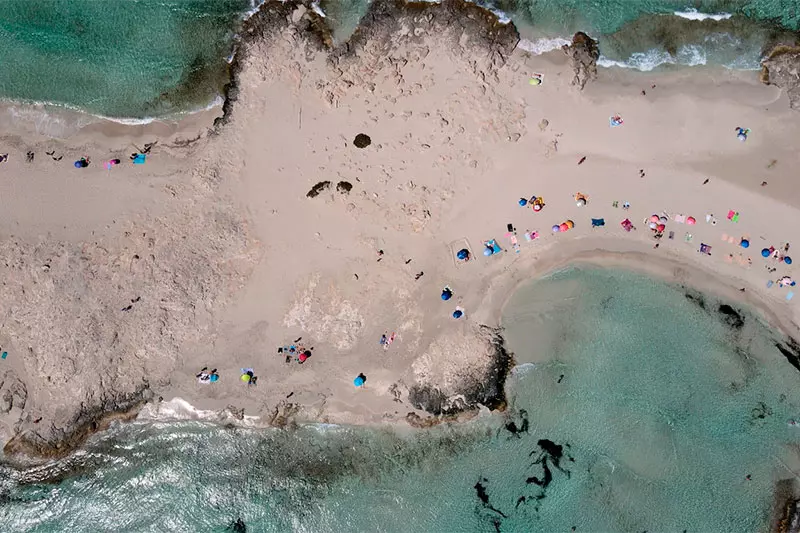 Highlights to visit on Ses Illetes beach
As well as enjoying the beautiful beach, you can also visit the nearby Ses Salines Natural Park, which is known for its stunning scenery and rich fauna and flora.
Ses Illetes beach is a true paradise in Formentera, and by renting a scooter with La Savina Moto Rent, you'll have the freedom to explore this stunning corner of the island at your own pace. Enjoy the white sand and crystal clear waters, explore the nearby highlights and enjoy a delicious meal by the sea. Ses Illetes awaits you with its unparalleled beauty and relaxed atmosphere - embark on an unforgettable experience on one of Europe's most stunning beaches!