Formentera, known for its dream beaches, crystal clear waters and idyllic landscapes, is a perfect destination for sun and beach lovers. What better way to discover the wonders of this island than on a motorbike rental from La Savina Moto Rent? In this article, we invite you to a tour of the most stunning beaches of Formentera, where you can enjoy the freedom and excitement of exploring every corner on a motorbike.
Ses Illetes Beach
We begin our journey at the famous Ses Illetes beach, considered one of the best beaches in the world. Its turquoise waters and white sand will take your breath away. With your rental scooter, you can easily reach this dream beach and find the perfect place to relax, sunbathe and take a refreshing dip in the sea.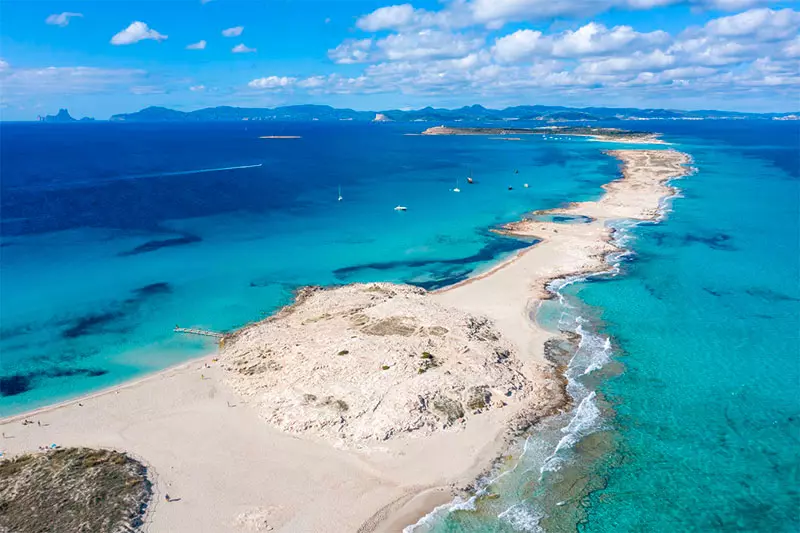 Cala Saona
Our next destination is Cala Saona, a charming cove surrounded by cliffs and lush vegetation. With your rental scooter, you can explore the surroundings and discover hidden corners to enjoy the serenity and natural beauty of this place. Don't forget your camera, as the views from the cliffs are simply breathtaking.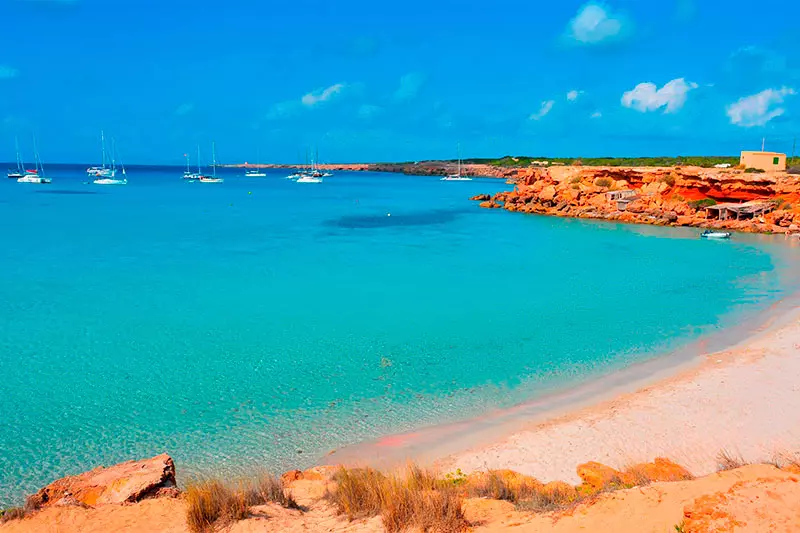 Migjorn beach
We continue our journey south and arrive at the stunning Playa de Migjorn. With its kilometres of golden sand and crystal clear waters, this beach is a paradise for lovers of tranquillity and nature. Enjoy a motorbike ride along the coast and discover different corners of this spectacular beach.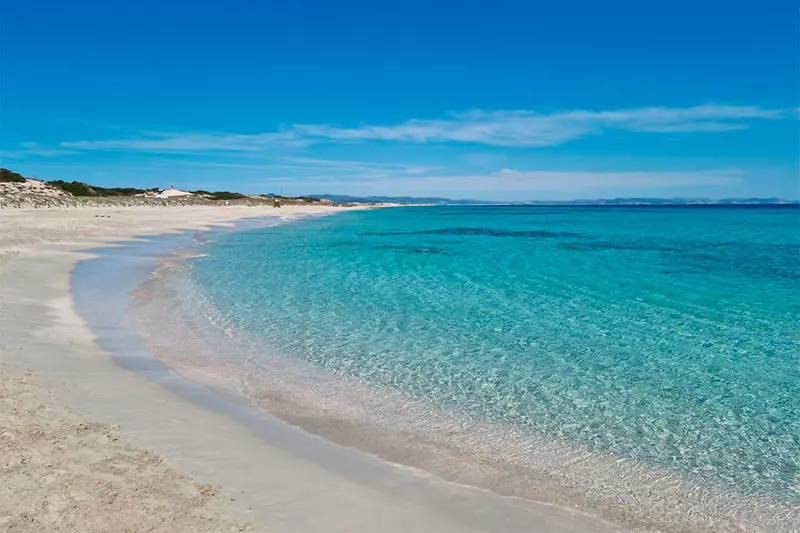 Cala en Baster
Following our route, we head towards Cala en Baster, a small cove with crystal clear waters and a perfect seabed for snorkelling. Take advantage of the comfort of your motorbike to reach this picturesque beach and dive into the waters full of marine life. Enjoy the peace and quiet that this paradisiacal spot has to offer.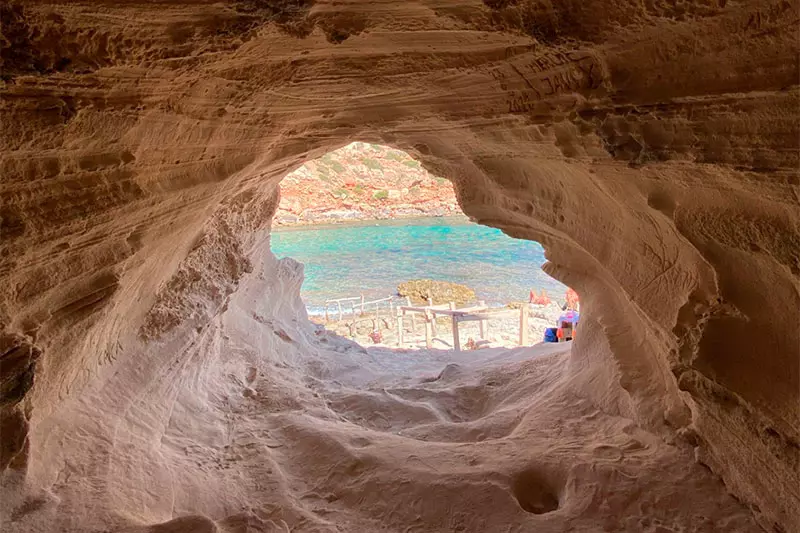 Es Pujols beach
We end our tour at the lively beach of Es Pujols, a very popular beach with visitors to Formentera. Here you'll find a wide variety of restaurants, bars and shops, making it the perfect place to relax after your motorbike adventure. Park your motorbike near the beach and enjoy a stroll along the promenade, savouring the delicious local cuisine and discovering the souvenir shops.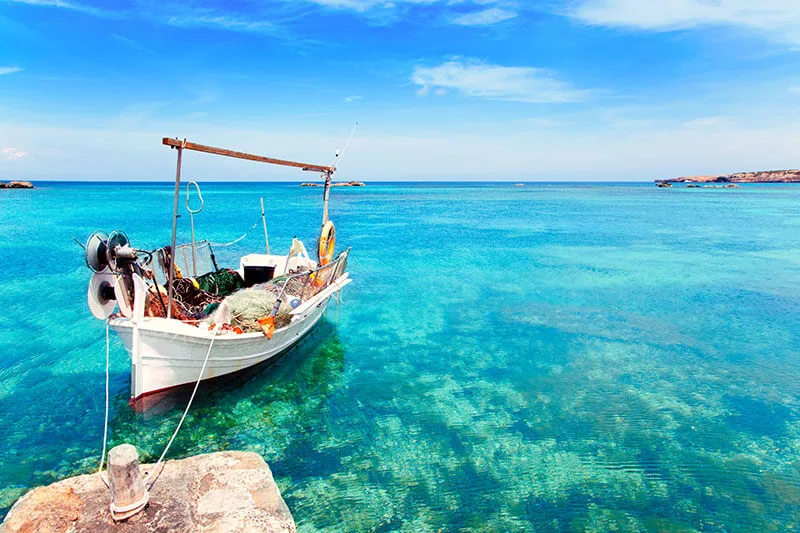 Exploring Formentera's most stunning beaches by motorbike is a unique experience that will allow you to immerse yourself in the island's natural beauty. From the crystal clear waters of Ses Illetes to the cliffs of Cala Saona, each beach has its own special charm and offers unforgettable moments.
La Savina Moto Rent is here to make your motorbike adventure in Formentera a reality. With their wide selection of motorbike rentals and excellent customer service, you'll be sure to have a comfortable and hassle-free experience.
Don't miss the opportunity to explore Formentera's most stunning beaches by motorbike. Book your scooter with La Savina Moto Rent, get ready to enjoy the sun, the sea and the freedom to explore the island at your own pace, embark on your adventure and create unforgettable memories in the paradise of Formentera!
Remember that, when renting a motorbike, it is essential to drive responsibly and respect the traffic rules. Always wear a helmet and maintain an appropriate speed to ensure your safety and that of others. Also, make sure you have all the necessary documents and follow La Savina Moto Rent's recommendations for a safe and pleasant trip.