Formentera, a gem among the Balearic Islands, is renowned for its pristine beaches and crystal-clear waters. However, the island has more to offer than its idyllic coastlines. Nestled on this Mediterranean paradise is the Ses Salines Natural Park, a haven of natural beauty and biodiversity that beckons adventurers and nature enthusiasts alike. At La Savina Moto Rent, we believe that exploring Ses Salines on two wheels is the perfect way to discover the secrets of this remarkable natural park.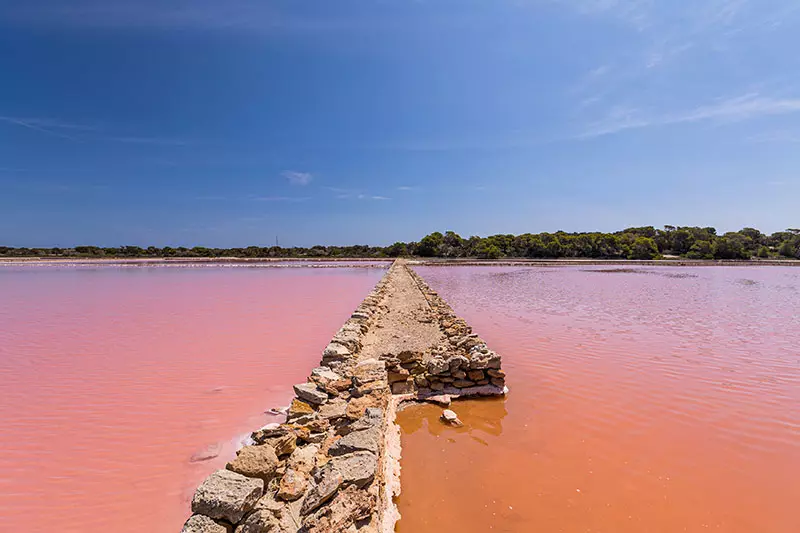 Discovering Ses Salines Natural Park
Ses Salines is one of Formentera's most precious natural treasures, and exploring it on a motorcycle offers a unique experience. Covering an extensive territory of over 2,800 hectares, this natural park encompasses a significant portion of the island's eastern coast, showcasing a variety of breathtaking landscapes you won't want to miss.
The Historic Salt Flats of Ses Salines
One of Ses Salines' highlights is its salt-producing history, dating back to Roman times. The historic salt flats of Ses Salines stand as a testament to the island's salt production tradition. When exploring the park on a motorcycle, you can visit these salt flats and learn about the fascinating history behind salt extraction in Formentera. Preserving this cultural heritage is crucial, and your visit can contribute to its conservation.
Biodiversity in Ses Salines
Ses Salines Natural Park serves as a refuge for wildlife and biodiversity. Here, you can observe a wide variety of birds, including flamingos, herons, and cormorants, which find shelter in the park's lagoons and saline ponds. Riding on a motorcycle allows you to get closer to these birdwatching spots and enjoy the beauty of nature in its purest form.
Dreamy Beaches
Although Formentera is renowned for its beaches, Ses Salines offers a unique perspective of the island's coast. You can traverse the winding roads throughout the park and discover secluded coves and beaches that are perfect for a peaceful break. The waters here are crystal clear, inviting you to take a refreshing dip in a stunning natural setting.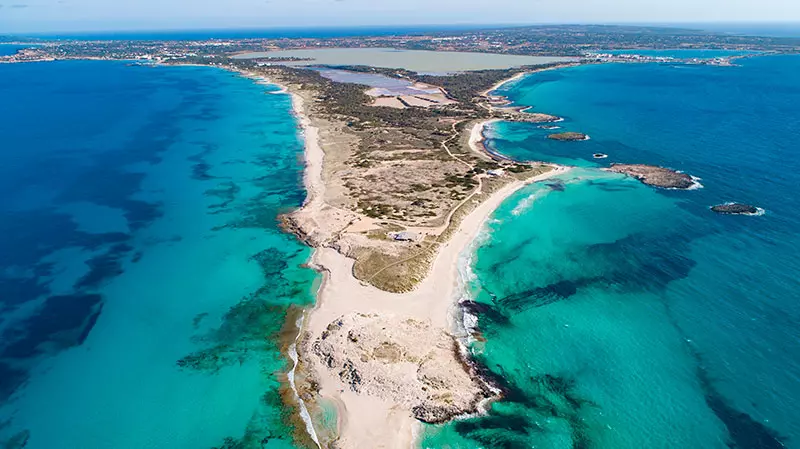 Motorcycle Routes through Ses Salines
One of the best ways to explore Ses Salines is on a motorcycle. The freedom offered by a motorcycle allows you to access remote locations and enjoy panoramic views from natural viewpoints. At La Savina Moto Rent, we offer a fleet of rental motorcycles so you can venture through the park at your own pace. We invite you to feel the sea breeze on your face as you ride along the winding roads and trails that traverse this beautiful landscape.
Tips for a Safe Motorcycle Experience in Ses Salines
Ensure you wear protective gear, including a helmet and appropriate clothing.
Respect traffic rules and road signs within the park.
Maintain a safe and suitable speed for road conditions.
Pay attention to wildlife and respect their natural habitat.
Enjoy the park's beauty but remember to leave only footprints and take any trash with you.
Ses Salines Natural Park in Formentera is a place where nature and history intertwine in a breathtaking setting. Riding on a motorcycle provides you with the opportunity to explore this natural treasure intimately and thrillingly. From the historic salt flats to hidden beaches and rich wildlife, Ses Salines offers an unforgettable experience for those seeking beauty in its purest form. At La Savina Moto Rent, we are here to help you make your motorcycle adventure in Ses Salines a reality. We invite you to discover this unique corner of Formentera on two wheels and create unforgettable memories in a spectacular natural environment!